Thailand Brand Warmth & Competence Study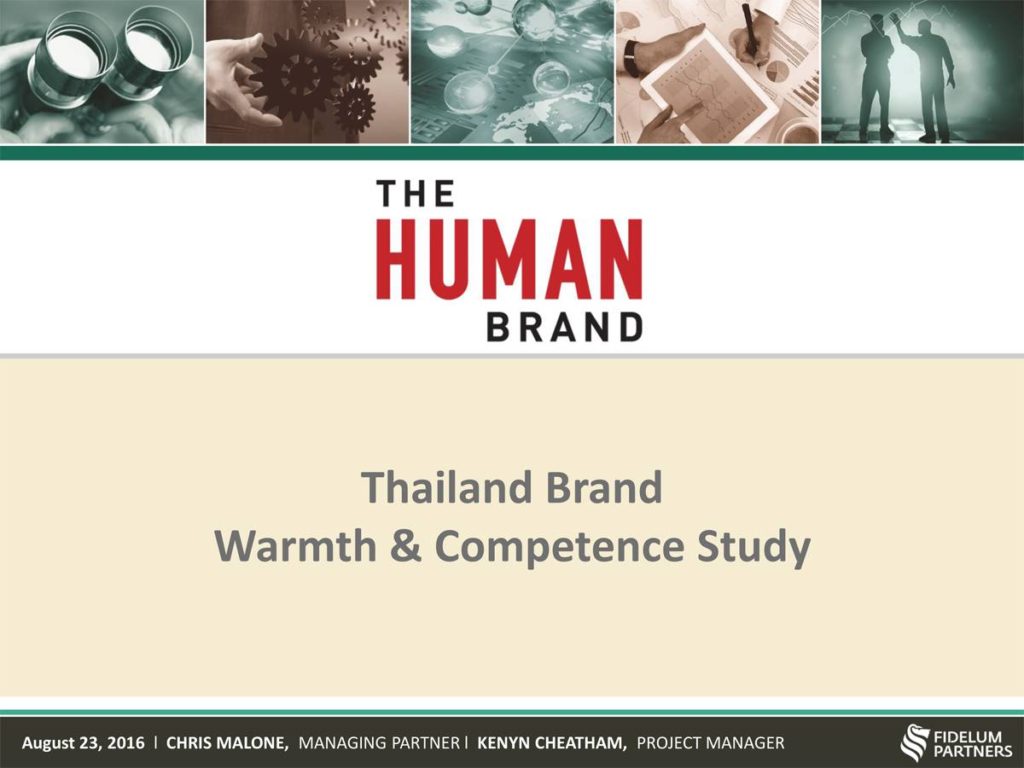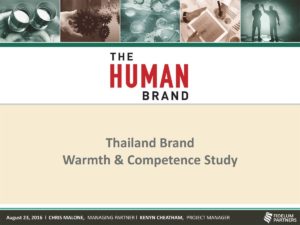 To validate our proprietary research methodology, a limited-scope study was designed to assess 20 well-known brands and organizations in Thailand.
Interviews with 808 adult members of a Thailand research panel were conducted online from August 5-10, 2016.
The brands and organizations evaluated include:
AIS (Wireless)
True (Wireless)
DTAC (Wireless)
Kbank
KTB (Bank)
Thailand Post Company
SCB (Bank)
Bangkok Bank
Mister Donut
Pizza Company
Pizza Hut
S&P (Restaurant)
AIA (Insurance)
Thai Life Insurance
Bangkok MRT (City Subway)
CAT Telecom
Thailand SRT (National Railway)
Bangkok Life Assurance
World Health Organization
AXA Insurance
Please provide your name and email address below and you will receive immediate access to this full 36 page report, as well as an email with a link to the report for future reference.  Your email address will not be used for any other purpose.