Customer Readiness for Artificial Intelligence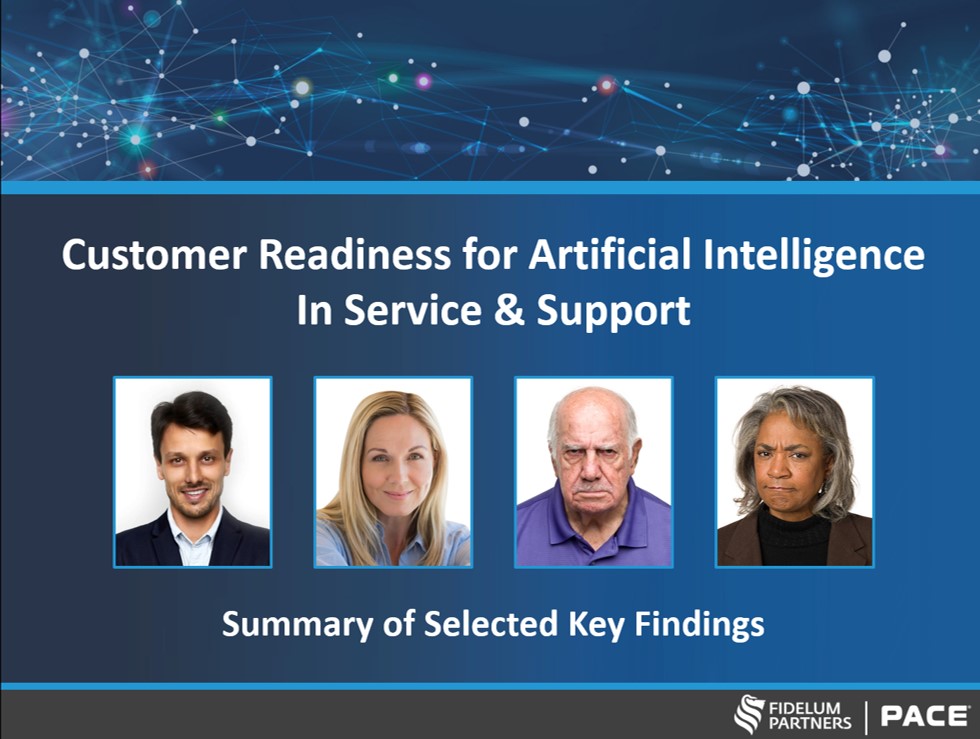 This research has been designed and conducted by Fidelum Partners in collaboration with the Professional Association for Customer Engagement (PACE).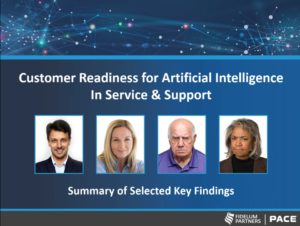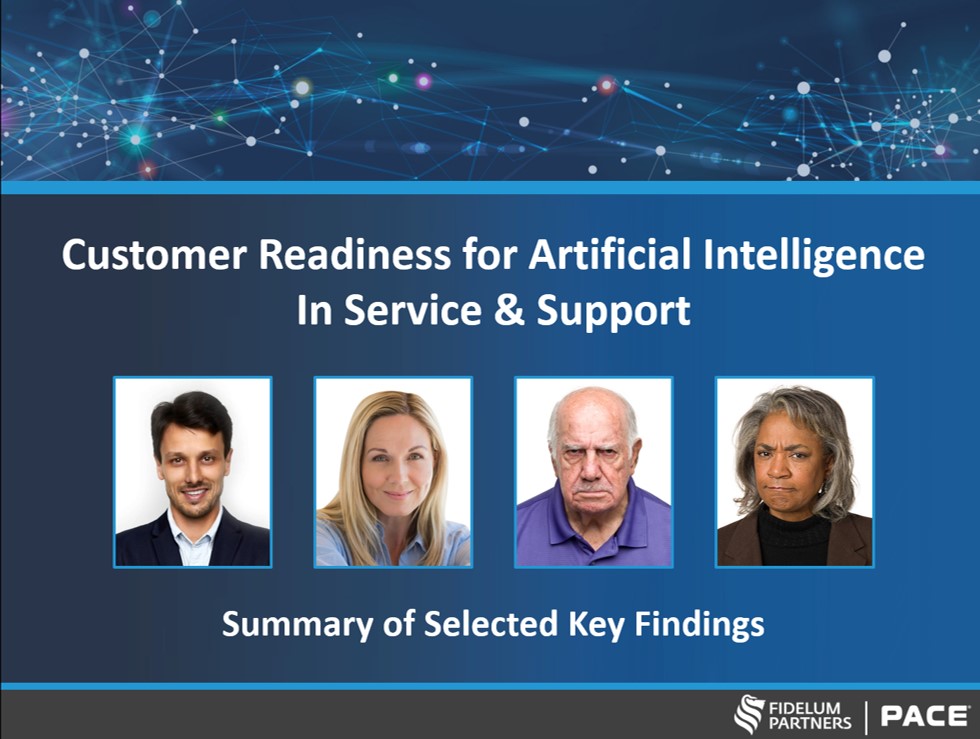 The purpose and objectives of the study were as follows:
Provide insight and guidance to PACE members and the contact center industry on which industry sectors, service situations and artificial intelligence forms customers are most ready and willing to interact with.
Determine overall attitudes and preferences toward the use of artificial intelligence in customer service and support, as well as identify specific segments of customers that have differing levels of willingness to interact with artificial intelligence systems.
Identify relevant and useful insights regarding artificial intelligence adoption that can be used by PACE and Fidelum Partners to demonstrate thought-leadership on this important subject.
Research Methodology:
With input from the PACE project steering committee, Fidelum Partners designed an in-depth research study to quantify attitudes, perceptions and behaviors relating to the use of artificial intelligence in customer service and support.
Fidelum Partners then conducted a nationally representative, online survey of U.S. adults in three waves between December 13, 2019 – January 21, 2020.
A demographically representative sample of 1,002 U.S. adults completed the survey, yielding a +/- 3.1% sampling margin of error at the 95% confidence interval.
In particular, specific service and support perceptions and preferences were identified for the healthcare, banking, insurance, telecom, travel and retail sectors.
Please provide your name and email address below and you will receive immediate access to this 29 page report of selected findings.  Your email address will not be used for any other purpose.