Ten CMO Insights on Customer Experience Adoption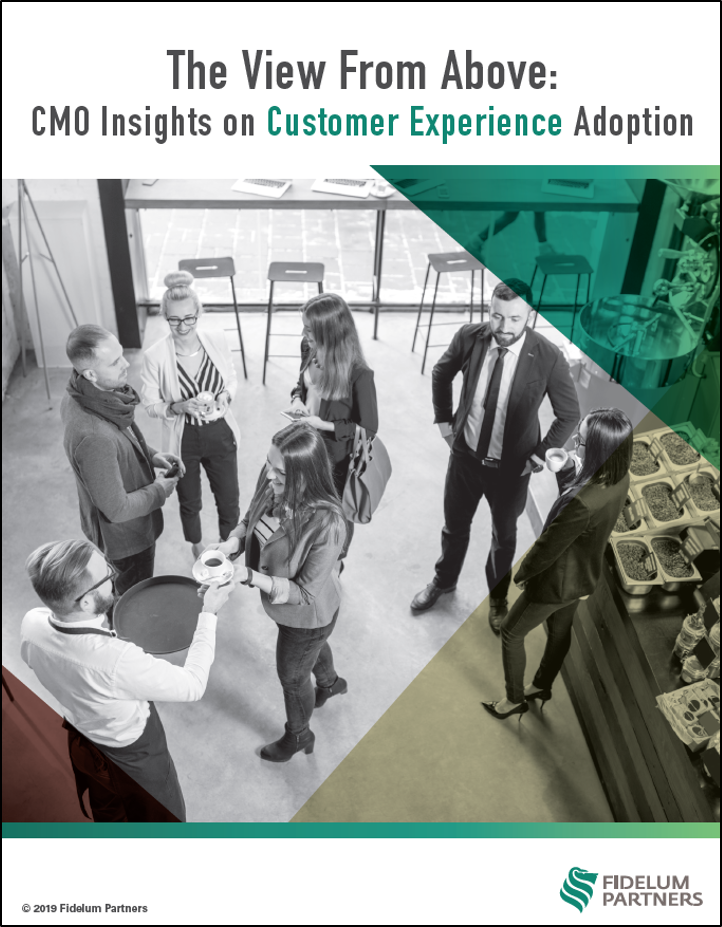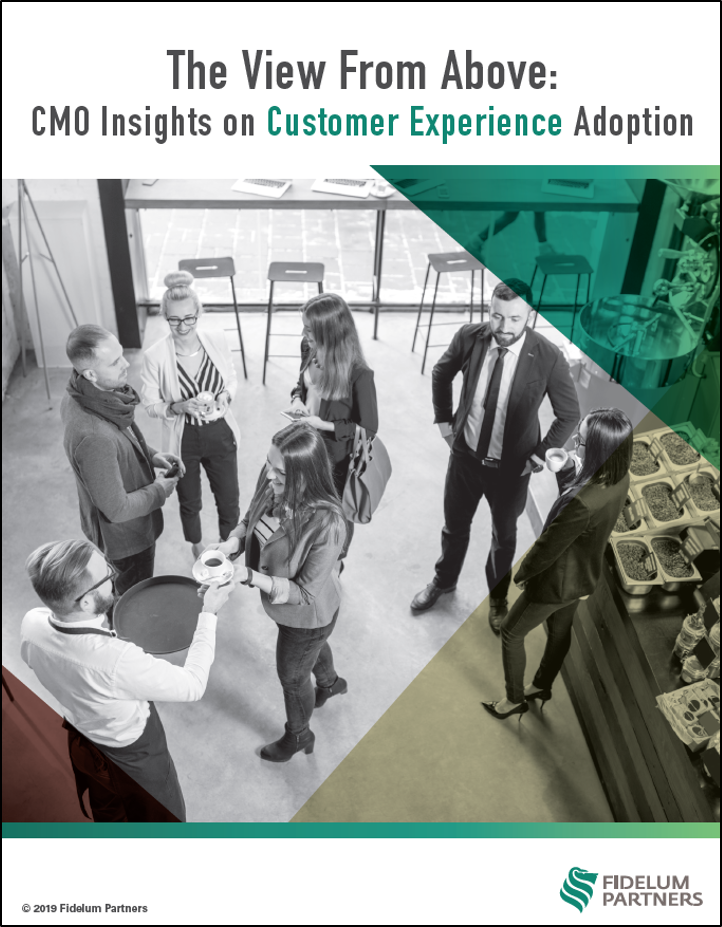 Despite the torrid pace of CX software and services growth, the progress and impact of customer experience investments are often less clear at the organization level.   To provide insight on the adoption and progress of customer experience efforts, our firm conducted in-depth interviews with ten Chief Marketing/Experience Officers at large organizations in the Healthcare, Retail and B2B Services sectors.  Each interview addressed the scope and structure of customer experience efforts, as well as key business objectives, challenges and untapped opportunities.
Chief Marketing and Experience Officers interviewed included the following:
Group VP, Customer Experience & Insights, Healthcare Solution Provider
Chief Marketing Officer, Clinical Asset Management
VP, Customer Experience, Regional Health System
Chief Marketing Officer, Home Healthcare Provider
Chief Marketing Officer, Retail Baked Goods
SVP, Strategy, BD & Marketing, Transportation Services
VP, Innovation & Insights, Food Service
Chief Marketing Officer, SAAS Business Services
SVP, Brands & Innovation, Heavy Equipment Services
VP, Marketing & Customer Experience, Automotive Services
Please provide your name and email address below and you will receive immediate access to this full 18 page report, as well as an email with a link to the report for future reference.  Your email address will not be used for any other purpose.