2020 US Celebrity & Politician Warmth & Competence Study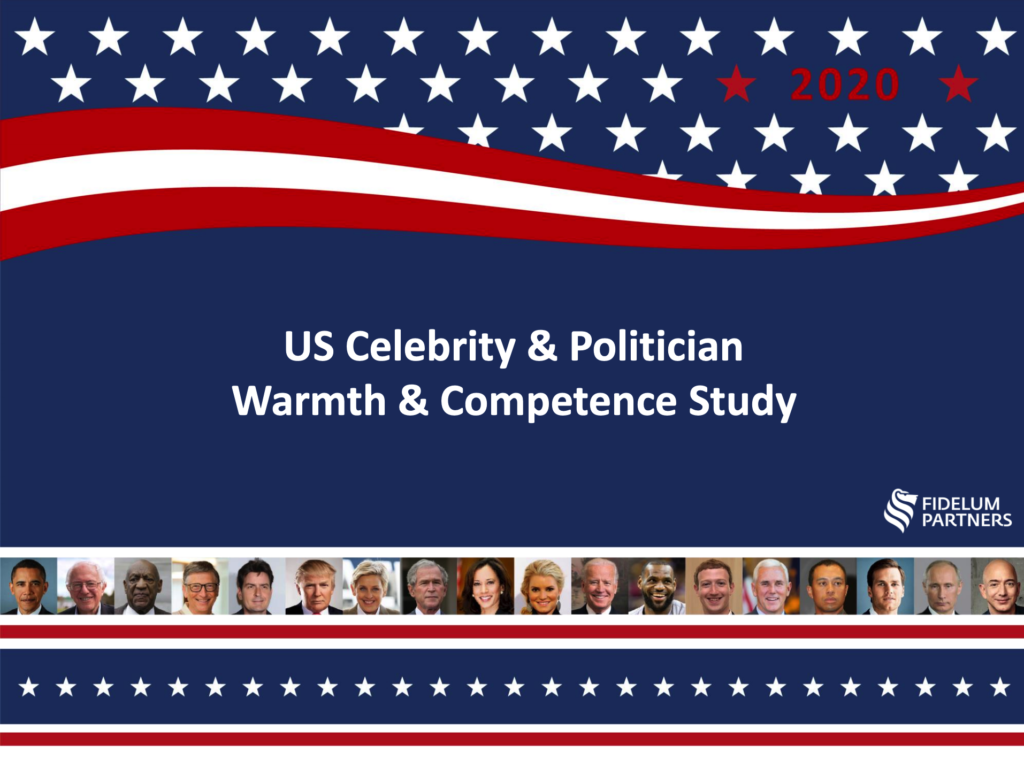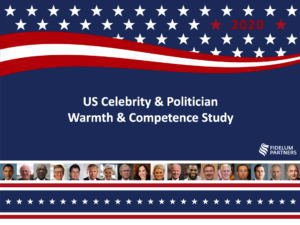 To illustrate the value of warmth and competence insights, a study was conducted to assess 18 well-known politicians and celebrities in the context of the 2020 Presidential election. Interviews were completed with a demographically and politically representative sample of 1,501 US adults from September 9-12, 2020.
The study includes data on the familiarity, perceptions and willingness to vote for the individuals below, as well as profiles of five distinctly different types of voters based on their social and political attitudes.
Barack Obama
Bernie Sanders
Bill Cosby
Bill Gates
Charlie Sheen
Donald Trump
Ellen DeGeneres
George W. Bush
Jeff Bezos
Jessica Simpson
Joe Biden
Kamala Harris
LeBron James
Mark Zuckerberg
Mike Pence
Tiger Woods
Tom Brady
Vladimir Putin
Please provide your name and email address below and you will receive immediate access to this full 62 page report, as well as an email with a link to the report for future reference.  Your email address will not be used for any other purpose.