Why Humans Remain the Gold Standard in Technical Support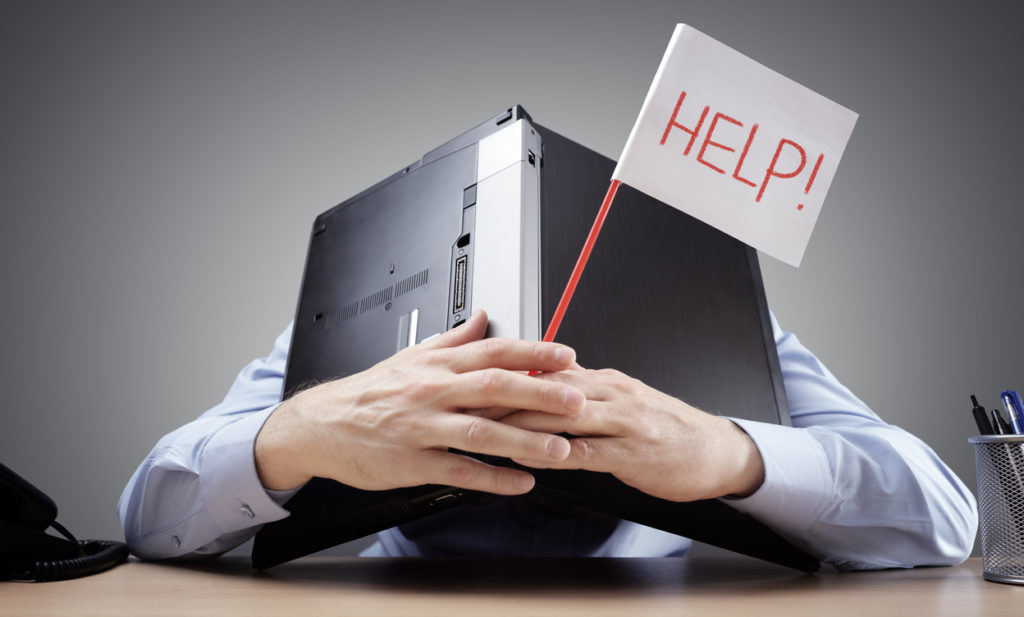 As digital and connected devices proliferate, getting them all to play well together at home can sometimes be a real challenge, especially if you're not a technical wizard or network engineer.  However, many consumer electronics companies have been increasingly been relying on self-service websites, searchable knowledge bases and chatbots to avoid the cost of actually talking with customers to resolve their technical problems.
Companies pursuing this technical support approach do so at their own peril, because there are critical aspects of a successful customer support experience that can only be provided effectively by humans.  What's more, automated technical support systems miss the opportunity to transform frustrated customers into enthusiastic advocates.
Consider the experience of Curtis and Georgia Dale.  Curtis has been an accountant at Weill Cornell Medical College in New York City for about 30 years and his wife Georgia has been a NYC public school teacher for over 10 years.  As part of their retirement plan, Curtis and Georgia purchased a home outside Atlanta, not far from Georgia's mother, so they can help look after her. With a few years left before retirement, they have been splitting time between their homes in New York and Atlanta.
To help keep everything safe at each home while they are away, Curtis & Georgia became fans of the Ring line of video doorbells and security cameras.  ​They even installed a video doorbell at Georgia's mother's house, so they could keep an eye on things for her remotely, for a total of six Ring devices between all three homes.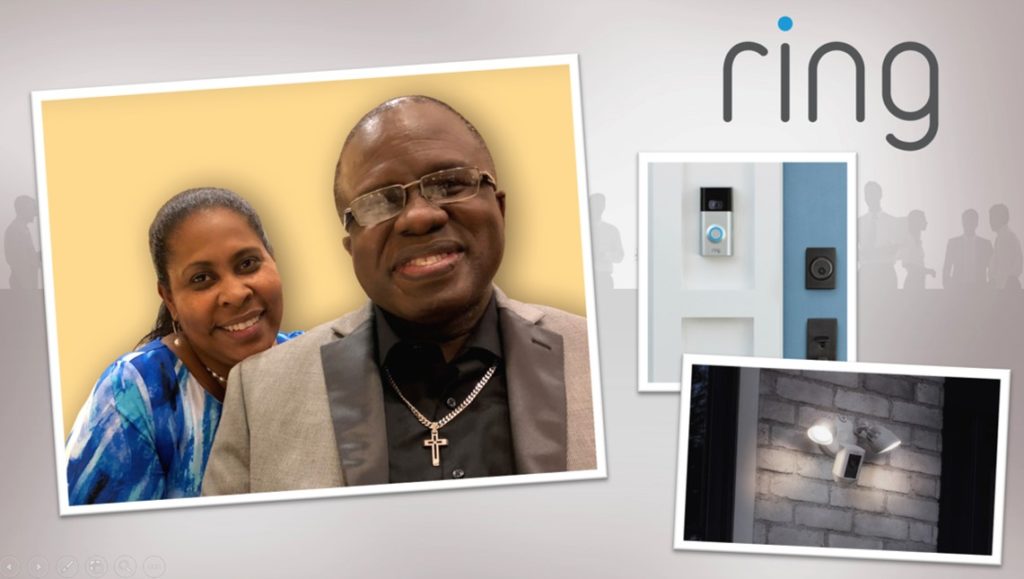 However, after many months away from Atlanta, they began to have technical problems with the equipment at both their home and the mother-in-law's during the Christmas holidays, leaving them without visibility to either household over 800 miles away.
After an initial call to the Ring support team and some remote diagnostics, it became clear that some replacement parts and on-site adjustments would be needed.  Understandably, this made Curtis and his wife feel helpless and frustrated, since they would not be back in Atlanta until New Year's Eve. At this point, Ring support specialist Sonny Cardona entered their story.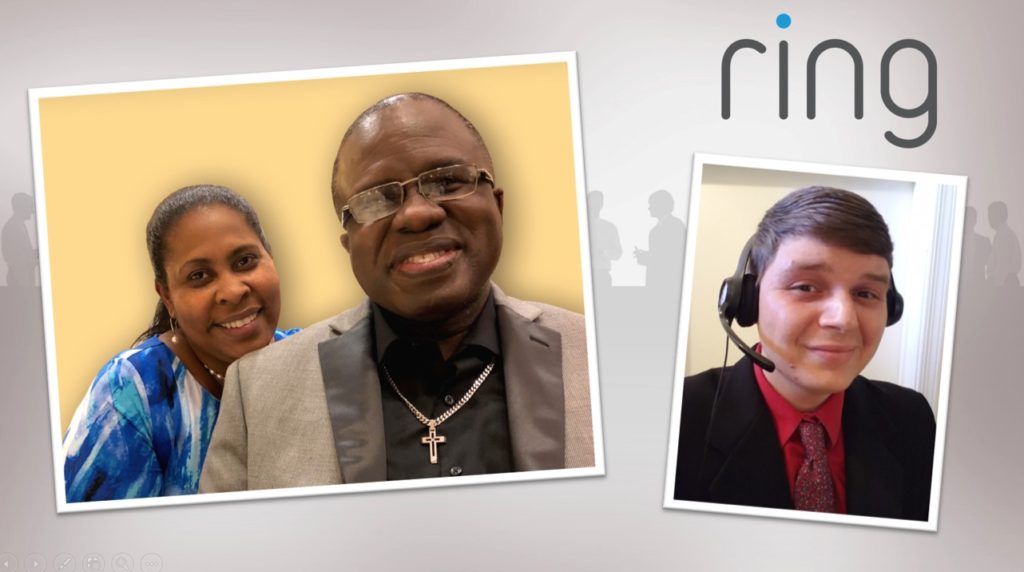 Sonny is a technical wizard for Ring based in Phoenix, but perhaps his greatest skill is his ability to empathize with customers and explain technical details in ways that anyone can understand.  He started by listening intently to Curtis and Georgia to better understand the frustration and holiday anxiety they were feeling.
Next, Sonny arranged for replacement parts to be delivered in Atlanta on New Year's Eve, just in time for Curtis' arrival.  Then despite having family visitors of his own on New Year's Eve, Sonny got permission to come into work on his day off to talk Curtis through the modifications at his home in Atlanta.  Later the same day, Sonny was back on the phone with Georgia, coaching her through more adjustments at her mother's home. As a result, Curtis and Georgia were able to celebrate the New Year worry free and slept soundly knowing that their entire family was well protected.
Curtis and Georgia can't say enough nice things about Sonny and Ring.  He describes it as the best customer support experience he's ever had and shares it with others whenever the opportunity arises.  He's gotten to know Sonny so well now by phone and email that he thinks of him as a good friend of the family. In fact, Curtis and Georgia are bigger fans of Ring now than before they experienced any technical problems!
So the moral of this story is to never let a good technical support problem or crisis go to waste! These represent golden opportunities to demonstrate genuine care and loyalty to customers in more meaningful and memorable ways than when everything goes according to plan. When technical problems are viewed as opportunities and resolved with patience and empathy through conversation with a human support specialist, frustrated customers can be transformed into enthusiastic advocates for your company or brand!
The fact is that skimping on investments in human technical support to minimize expenses is a short-sighted strategy that ends up costing far more in frustrated customers, reduced loyalty and lost referrals.  The reason is that humans were wired by evolution to form trust and loyalty to people, not products, companies or brands. And that won't be changing anytime soon, no matter how many digital devices populate our lives.
Latest Loyalty Insights
In the News
Recommended Videos