Loyalty Lessons From a Supermarket Showdown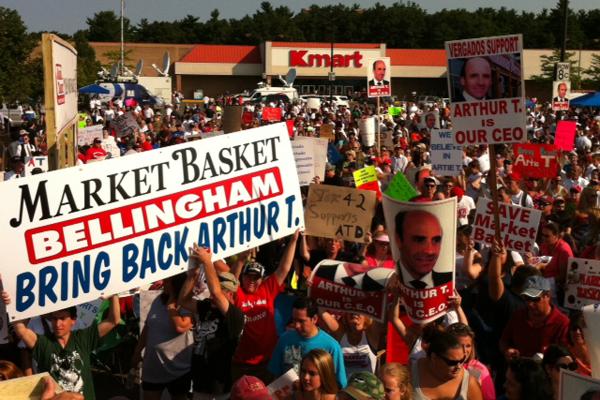 Image Credit: The Democratic Daily
When the board of the Massachusetts-based Market Basket supermarkets fired its longtime CEO in June, they had no idea they were about to write a new chapter in U.S. corporate history.  The dismissed executive, Arthur T. Demoulas, was so beloved by employees, customers and suppliers alike that a high-profile six-week boycott campaign ensued – resulting in Demoulas's restoration as CEO in August. The rancorous Market Basket showdown, says MIT professor Thomas A. Kochan, "has done more to educate us on how to manage a business than any business case study that's been written to date."
Market Basket was a 56-store chain when Artie T. took over as CEO in 2008. Since then, he added 15 new locations debt-free, thanks in part to a family-like company culture that looked out for the interests of employees, suppliers and customers. Wages were well above local industry norms, and quarterly bonuses and a generous pension plan made it easy for managers to attract and retain good workers. Demoulas and his team went the extra mile to serve as reliable partners with their most valued suppliers, and customers were rewarded for the patronage with low prices and friendly service.
"We're in the people business first and the food business second," Demoulas told The Lowell Sun in early 2014. "My goal is to have customers feeling better when they leave one of our stores than when they came in." Earlier this year, Demoulas announced a 4 percent storewide price cut through the end of 2014 because "The customer needs the savings more than the company needs the extra profits."
Market Basket has always been very profitable, nonetheless, with 2012 operating margins of 7.2 percent at the high end of the typically low-margin supermarket industry. As one industry expert told The Boston Globe, low employee turnover at Market Basket reduces recruiting and training costs. Employee longevity also breeds expertise that allows for leaner management ranks. The entire chain employs only six grocery buyers, when most chains of a similar size need four to five as many people performing that role. Just 125 people work at Market Basket headquarters, a tiny number for a company with $4 billion in revenue and 25,000 employees.
On June 23, boardroom maneuvers rooted in Demoulas family rivalries led to the ouster of Arthur and key members of his management team. Hundreds of office employees, warehouse workers and truckers walked off the job, forcing perishable inventory to be donated to local food banks. Store clerks faced bare shelves and dwindling customer traffic as protesting workers picketed Market Basket outlets and mounted a boycott campaign through social media. A rally at headquarters drew an estimated 10,000 workers and other supporters bearing posters of Arthur T.'s portrait and declaring "This is our [expletive] company!"
Erik Gregory, who directs the organizational and leadership psychology program at the Massachusetts School of Professional Psychology, explained the employee reaction this way: "We have a corporate culture in the U.S. where most workers are living somewhere between anxiety and boredom. Demoulas has created a family environment, and they want to hold on to that. It's important today, when a lot of companies don't appear to have your back."
 Market Basket stores were losing an estimated $10 million per day before a $1.3 billion buyout deal in August returned Arthur T. Demoulas and his team to Market Basket headquarters. Once the deal was announced, employees worked around the clock to restore operations. Vendors helped by making direct deliveries to stores, sometimes with vendor company owners driving the trucks. A specialty foods supplier offered Market Basket a 4 percent discount for the rest of the year, matching the 4 percent discount Demoulas had promised to Market Basket customers. By Labor Day, sales had exceeded the previous year's levels, thanks in part to new customers charmed by the extraordinary loyalty displayed by Market Basket employees. One store manager told the The Boston Globe, "It's not how we wanted to get publicity, but the effect has been enormous."
To MIT's Thomas A. Kochan, the Market Basket story demonstrates the long-term resiliency of companies that build trusting relationships with all their varied stakeholders. "For years, Wall Street analysts criticized Costco and Southwest Airlines for following similar strategies, urging them to behave more like competitors such as Walmart or other airlines," Kochan wrote in an opinion article for WBUR-FM. "Yet these companies showed consistently, over many years, that they could provide good jobs, products and services, and good profits and long-term shareholder returns by treating all stakeholders fairly and with the respect they deserve. So the first lesson: Corporate America better wake up and start listening to their employees, or they may find themselves listening to them through bullhorns and in the national press."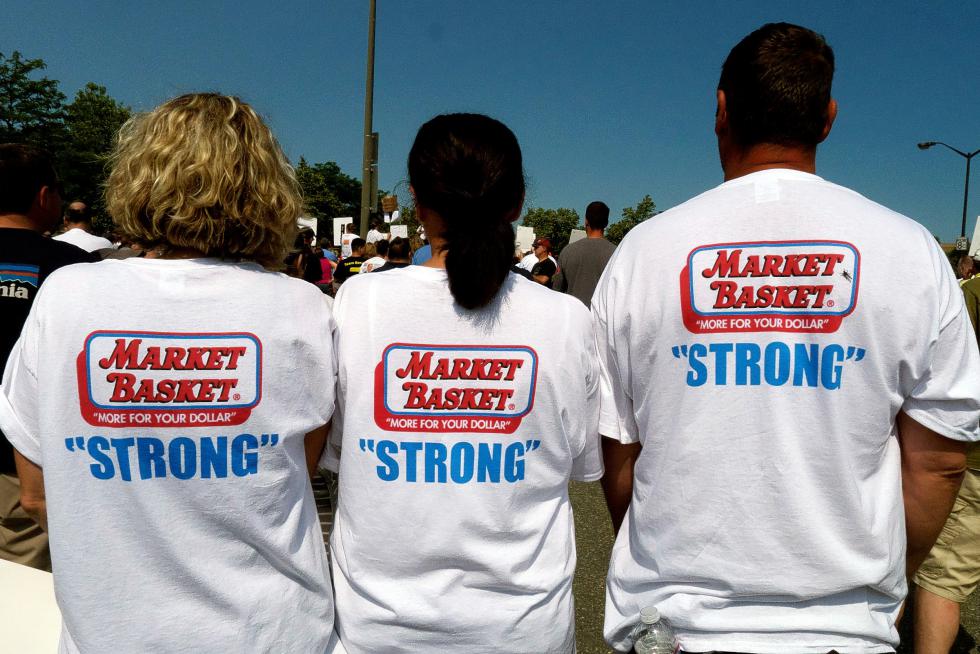 Key Insight:  When management builds the bonds of loyalty with all the company's stakeholders, it can protect the long-term interests of the company from the short-term imperatives of shareholders and the financial sector. The principles of warmth, competence and worthy intentions – proven to be powerful influencers of purchase intent among customers — are equally powerful when extended to employees and suppliers.
Ideas to Consider:
Put the best interests of employee and customers ahead of those of shareholders in the short-term, and they will deliver far greater returns for shareholders over the medium and long-term.
Shareholders are the legal owners of companies, but when organizational change is needed, shareholder equity is at risk without the support and cooperation of all your other stakeholders. Are you treating your employees, suppliers and customers as your most valuable assets?
Strong employee loyalty is key to achieving lasting customer loyalty. How can you utilize the same principles of service, loyalty and goodwill toward employees that you might now be extending only to your customers?
Latest Loyalty Insights
In the News
Recommended Videos