Five Life Lessons from a Christmas Miracle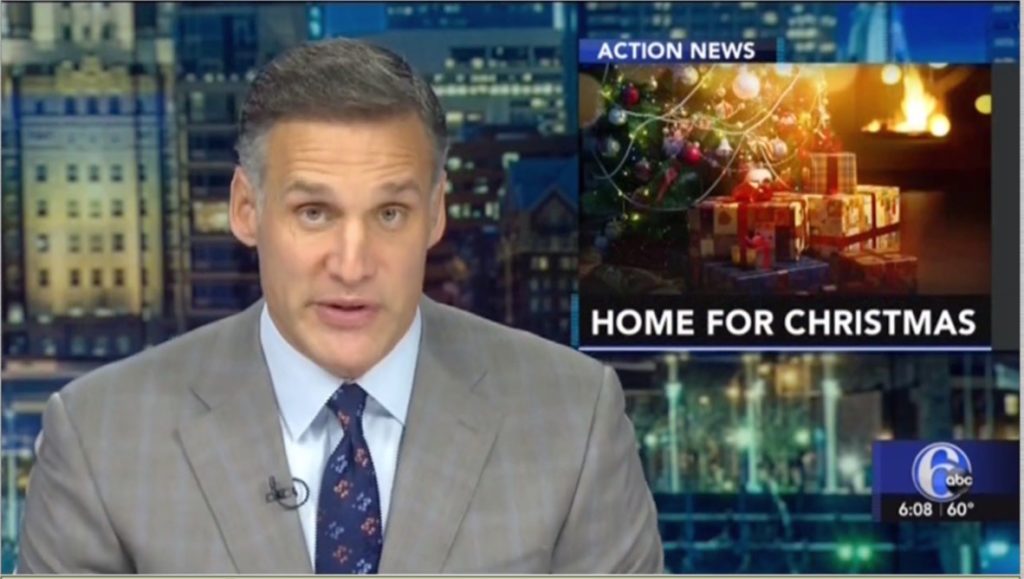 It was a Sunday afternoon in mid-September when I received a desperate plea for help via Facebook message.  Tiffany Lane and her three kids had experienced the unthinkable months earlier.   Her 7 -year-old daughter had inadvertently set their home on fire in January 2017, shortly after their homeowners insurance had lapsed due to the departure of her husband without financial support. Since the fire damage to her home, Tiffany had been struggling to survive. She was working nights and living in a motel, but had fallen behind on her bill and was now on the verge of sleeping in her van with the kids.
Tiffany had worked in my department at Aramark as an administrative assistant ten years earlier.  Though we did not work together directly, I remembered her generous support of US troops in 2004 and 2005.  As I read her urgent request for assistance, the gravity of her circumstances began to sink in.  A single mother with three kids was descending into poverty and homelessness.
I did not know Tiffany very well, but the thought of her young children sleeping in their van made my stomach churn with anxiety.   To ease my angst, I called the motel, paid her outstanding balance and began a journey with Tiffany and her family that would change our lives. Along the way, I learned five important lessons about adversity, inspiration and making a difference.
Make the Difference You Can

:  What worried me most when I received Tiffany's request for help was my doubt that I could do anything that would make much of a difference in her overall circumstances. I certainly didn't have the means to solve her substantial financial plight.  What I didn't know at the time was that after struggling to get by for seven months, Tiffany had contemplated taking her own life on the day I paid her motel bill. By making the small difference that I could at the time, I unwittingly gave Tiffany the hope and strength she needed to keep pushing forward.

Adopt a Worthy Purpose

: When I first visited Tiffany's fire damaged house in September, her goal to eventually move back home seemed impossible. She didn't have $150,000 for the fire remediation and repairs needed, and I certainly had no experience or expertise with such matters. However, the more I thought about it, the aspiration to get a single mom and her kids back in their fire damaged home by Christmas seemed like a noble purpose that others might find inspiring and worthy of their support.  Eventually, this simple idea became the galvanizing mission that generated support for our effort from around the world.

Knock on Doors Until One Opens

: One of the most surprising and enlightening aspects of this remarkable journey has been observing how others have responded to our requests for assistance.  To our amazement, many businesses and individuals with the greatest resources and expertise to help were completely indifferent.  In contrast, we were stunned by the generous support of distant colleagues, classmates and even complete strangers.  Each was a revealing moment of truth from which we learned a lot about the character and compassion of our friends, colleagues and social media contacts.  Only by knocking on doors well beyond our personal networks were we able to find the support Tiffany needed and deserved.
Measurable Progress Brings Support:  As daunting as our task seemed at the outset, by diligently documenting our progress with before and after photos at each step along the way, we inspired others that our goal could be accomplished.  Though slow and halting at times, our noticeable progress motivated volunteers to return to Tiffany's house for weekend cleaning and repairs over and over.  In addition, many generous supporters made repeat donations after receiving our bi-weekly progress reports.
Media Coverage Inspires Action:  While we made noticeable progress during October and November, everything changed in early December when ABC 6 and the Delaware County Times published reports about our efforts.  Our story caught the attention of Associated Builders & Contractors of Eastern PA, which issued a request for assistance to its hundreds of members.  In response, donations of building materials and skilled labor poured in from across the Philadelphia area.  With this professional support, repairs to the home accelerated dramatically during December, resulting in a conditional certificate of occupancy from the building inspector shortly before Christmas.  Miraculously, our unthinkable goal had become reality!
On December 23, 2017, the Lane family moved back into their partially repaired home just in time for Christmas.  Their holiday homecoming was a miracle of human compassion, generosity and perseverance.
While Tiffany and her kids will celebrate the Christmas holidays at home, their journey back to self-sufficiency continues.  More repairs to her home remain to be completed, a failing minivan must be replaced and a better job will be needed to support her family.  However, these once towering obstacles no longer seem insurmountable.  Thanks to a Christmas miracle made possible by the goodwill of many, it's clear that together, we can all make a lasting difference in the lives of others, one small gesture at at time.
Merry Christmas and Happy Holidays to all!
Latest Loyalty Insights
In the News
Recommended Videos