IHOP Is Not Changing Their Name, It's a Burger Promo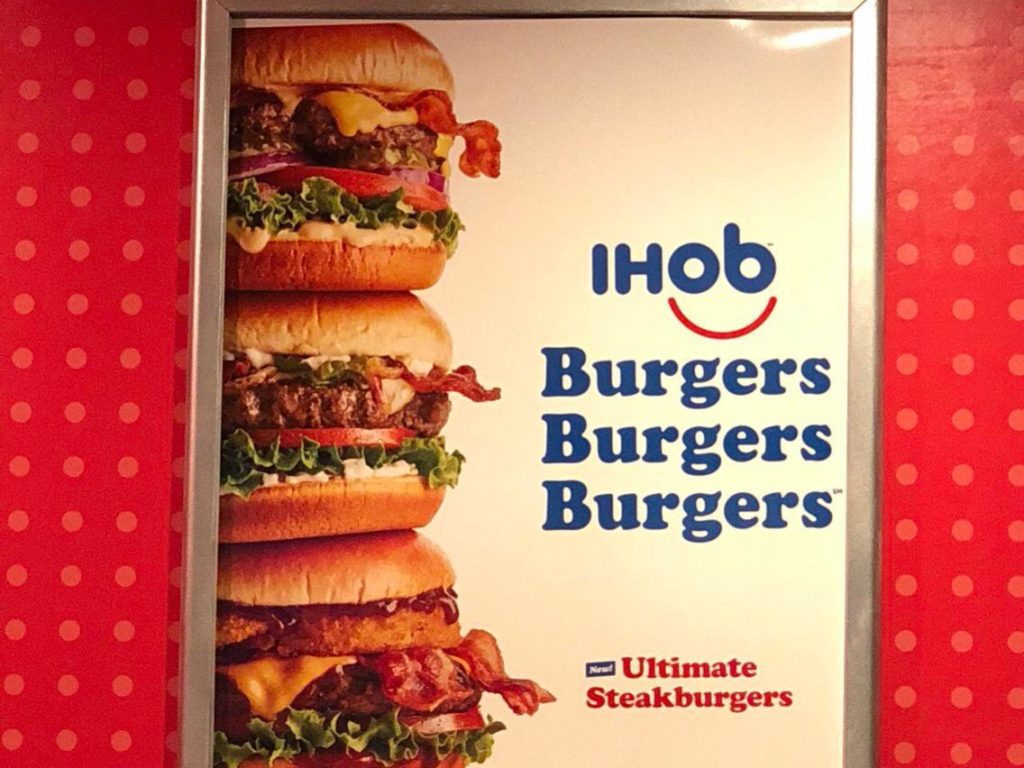 You may have seen news reports recently indicating that after 60 years, IHOP is changing it's name to IHOB.  Since the announcement, the Internet has been abuzz with speculation about the wisdom and purpose of such a change.  Don't give it a second thought.  IHOP is NOT changing their brand name.  Rather, on Monday they will announce that Ultimate Steakburgers have been added to their menu in a bid to persuade customers to consider them for lunch and dinner meals, rather than just breakfast.    So is this a sound strategy and will it work?
From one perspective, IHOP's name change stunt has already worked.  Media outlets took the bait and reported the announcement broadly.  As a result, lots of Americans are thinking and talking about what the IHOP brand has stood for in the past and what it might be in the future.  In that regard, IHOP has likely accomplished one of it's objectives: getting current and potential customers to reconsider their brand.  That said, the name change gimmick really only has credibility once, so the payoff will need to be meaningful to avoid leaving customers annoyed or disillusioned.
So how about that payoff?  Will the introduction of Ultimate Steakburgers cause Americans to think differently about IHOP?  In that regard, its unlikely this IHOP promotion will accomplish much from a brand building standpoint.  The IHOP brand certainly does need revitalization.  Like other major chains in the family style restaurant category (Cracker Barrel, Bob Evans, etc.), IHOP had negative same-store sales growth in 2016 and 2017.  In addition, the IHOP brand is best known for its kid friendly environment and affordable meal prices, but its customer service and responsiveness are rated poorly.  So while adding steakburgers to the menu for lunch and dinner meals make sense to some degree, IHOP's menu is not its biggest problem.
Rather, IHOP's most significant issue is the poor service and hospitality that its restaurants often provide to customers.  For instance, customer likelihood to recommend IHOP (35%) is far below that of Cracker Barrel (53%) and Bob Evans (44%).  The primary reason is that unlike Cracker Barrel and Bob Evans, all IHOP locations are owned and operated by independent franchisees.  As a result, IHOP has less direct control over customer service levels and daily operations at these restaurants.  So it's a lot easier for IHOP to make changes to its menu than it is to substantially improve customer service and hospitality in its nearly 1,800 restaurants.
So while effective at capturing media and Internet attention for a few days, IHOP's name change gimmick is likely to be a disappointing let down for most customers, especially those who've had poor service and hospitality experiences with them in the past.
Latest Loyalty Insights
In the News
Recommended Videos