The Growing Demand for More Just Capitalism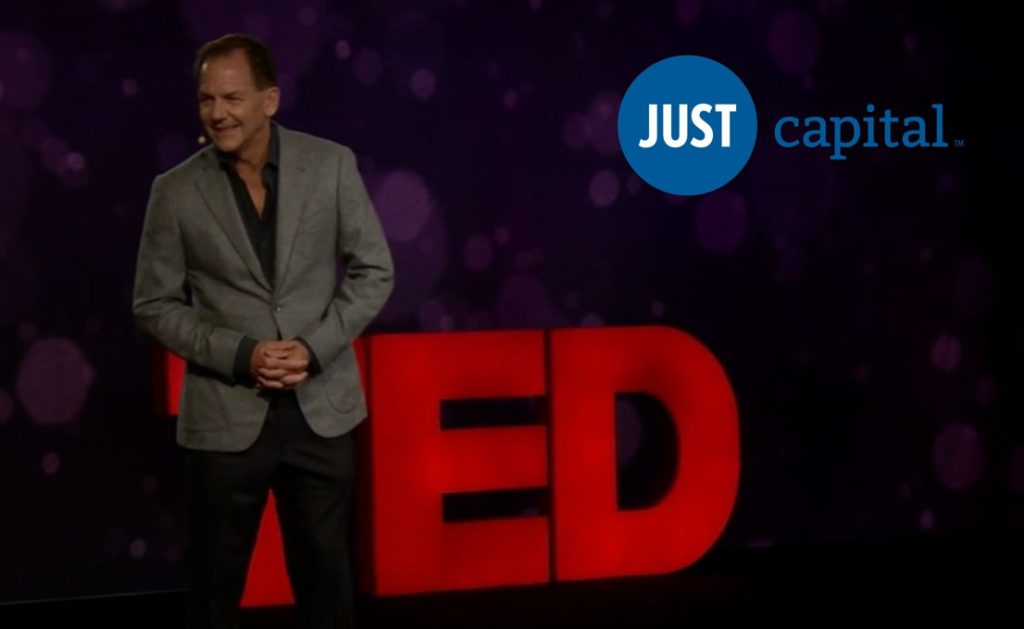 Scottish philosopher and economist Adam Smith is widely considered to be the father of modern capitalism, largely due to his 1776 book, The Wealth of Nations.  In it, Smith addresses the concepts of division of labor, productivity and free markets that have become central to economic theory and commerce.   Less well-known is Smith's previous book, entitled The Theory of Moral Sentiments, in which he outlines the ethical rules of behavior that should naturally characterize commerce between people, and specifically that the interests of others should be held in balance with one's own.
Unfortunately, this critical element of Smith's foundational work seems to have been long forgotten in the theory and practice of capitalism over the past several decades.   Instead, the mantra of maximizing shareholder value, first advocated by Nobel Laureate economist Milton Friedman in 1970, has since been embraced as the guiding principle for business leaders and economic policy makers. But in the past few years, a growing chorus of high-profile dissenters has emerged, arguing that modern capitalism has lost its way and is in need of a major overhaul.
Specifically, they argue that corporations have too often achieved gains in shareholder value directly at the expense of employees, customers and communities, thus destroying more value in society than they contribute to it.   In addition, the rapid growth and success of companies such as Whole Foods, Patagonia and Ben & Jerry's has been attributed to the preference of many customers to do business with more socially responsible enterprises.
Prominent players in the burgeoning social capitalism movement include Richard Branson's B Team, Jay Coen Gilbert's B Corporation community and more recently, the JUST Capital Foundation, which was co-founded by billionaire hedge fund manager and philanthropist, Paul Tudor Jones II.
Former Sprint CEO and winner of Corporate Responsibility magazine's Lifetime Achievement Award, Dan Hesse, recently joined the Board of Directors at JUST Capital.  I had the opportunity to speak with Dan recently and he shared his reasons for joining the JUST Capital team, as well as his thoughts about the work they are doing.
Dan, why did you join the Board of the JUST Capital Foundation?
"I'm a huge proponent of capitalism, I think capitalism is the best system in the world, the best that's ever been tried, but it can be improved. Over the last couple of decades, the focus has been too much on the short-term versus the long-term, and focused only on one stakeholder, the shareholder, versus a broader set of stakeholders which include the employees, communities, customers and the planet.  I was at the Business Council meeting almost a year ago when Paul Tudor Jones and Martin Whitaker of JUST Capital were presenting their ideas to this large group of CEOs and I said to myself, "Bingo.  If American consumers had an easy way to find out which companies acted responsibly in the areas most important to them, like a 'Consumers Reports' for corporate behavior, I believe they'd direct their spending to those companies."
How are JUST Capital's efforts different from those of others advocating for socially responsible capitalism?
"JUST Capital is focused on finding out what is most important to the American public from a social justice standpoint.  For example, their research with over 43,000 Americans indicated that employee compensation and treatment are the most critical issues.  Other important issues include product safety, human rights and the environment.  They also want companies to make a profit and reward shareholders.  Based on these criteria, Just Capital utilizes dozens of independent data sources to identify the JUST 100 companies.
"Their approach is data driven and easy to use, so consumers can vote with their wallets, which I believe is vastly superior to regulation to get companies to behave better.  It's more efficient and effective for companies that do good to be rewarded in the marketplace.  If they are, other companies will follow their lead.  So, I'm very enthusiastic about what JUST Capital is doing. "
If you were leading a public company today, would you find the JUST 100 rankings helpful? 
"I absolutely would, there's no question about it.  JUST 100 rankings are not only a tool for consumers, but also a great tool for companies.  It provides companies with a road map of what customers are looking for, and it gives them ways to improve.  They can see the companies that are at the top and what they have done to achieve their positions, and from that build an improvement plan."
Have you previously had success using external rankings to improve company performance?
"At Sprint, I found the J. D. Power ratings and the American Customer Satisfaction Index very helpful because they provided goals for the company to rally around and offered independent third party verification that our customer satisfaction efforts were working.  I remember standing in front of the Care team at Sprint in 2008 and saying that within two years we're going to win a J. D. Power award.  Many looked skeptical because we were not only last, but last by a mile.  But by 2012, Sprint had won multiple J. D. Power awards and was number one among wireless carriers in the American Customer Satisfaction index.  By focusing our efforts around a common goal based on external ratings, we went from losing customers to the Sprint brand having the highest growth rate in net new customer additions among the major wireless carriers."
Click here for more details on JUST Capital and their JUST 100 Index of companies.
Latest Loyalty Insights
In the News
Recommended Videos