What Zappos is Teaching Amazon About E-commerce Loyalty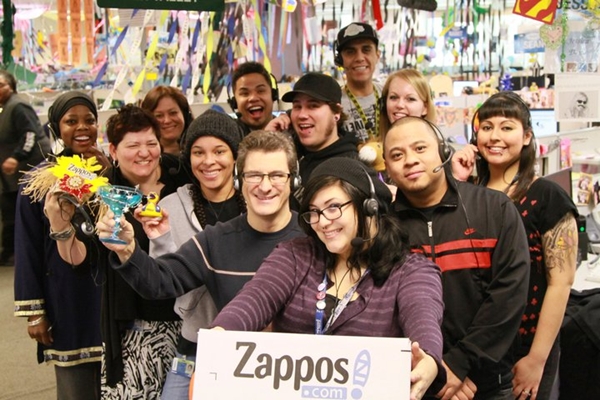 Image Credit: ColinChristensen.com
Amazon's massive e-commerce volume relies heavily on the customer expectation that they will always be faster, easier, and cheaper than other retailers. But with continuing quarterly losses and an evaporating sales tax advantage, Amazon will eventually have to raise prices to generate a reasonable profit for its shareholders, threatening its reputation as the low cost leader. In that event, the company may find that its bargain-hunting customers weren't really that loyal after all.
Amazon's bind represents an opportunity for bricks-and-clicks retailers to win a bigger share of online purchases. However, none of these retailers, even the healthier ones such as Wal-Mart and Macy's, have been able to make their customers' e-commerce experiences as fast and dependable as that of the best e-commerce-only retailers. But their model for upgrading e-commerce performance shouldn't be Amazon, but one of Amazon's subsidiaries, Zappos.
Zappos's secret, if it can still be called a secret, lies with its customer loyalty team ("customer service" at other companies) that exudes worthy intentions toward customers. In a study we conducted of U.S retailers, online shoppers rated Zappos very highly for loyalty-inspiring distinctions, such as its ability to resolve problems fairly and acting in its customers' best interests. Those same Zappos customers ranked the company's "value" and "lowest prices" as only eighth and fourteenth in importance, respectively.
Zappos, perhaps alone among online retailers, strongly encourages its customers to call, email, or chat directly for as long as they like with the loyalty team – 24 hours a day, 7 days a week. The Zappos toll-free customer service number appears atop every page of the Zappos website – unheard of in an industry that usually tries to hide helpdesk phone numbers and does everything possible to prevent customer calls. The customer loyalty team practices are so indulgent of customer desires that they almost defy bottom-line business sense.
Yet, despite selling products at full, department store retail prices, Zappos has been able to use their balance of technology and direct contact with customers to build deep and lasting customer loyalty. As a result, Zappos generates 75 percent of its sales every day from repeat customers.
By offering the kind of warm interactions that have shaped face-to-face commerce for most of human history, Zappos has managed to swim against the tide of declining customer loyalty in the age of e-commerce. Bricks-and-clicks retailers can, too. The key? The employees in their physical stores.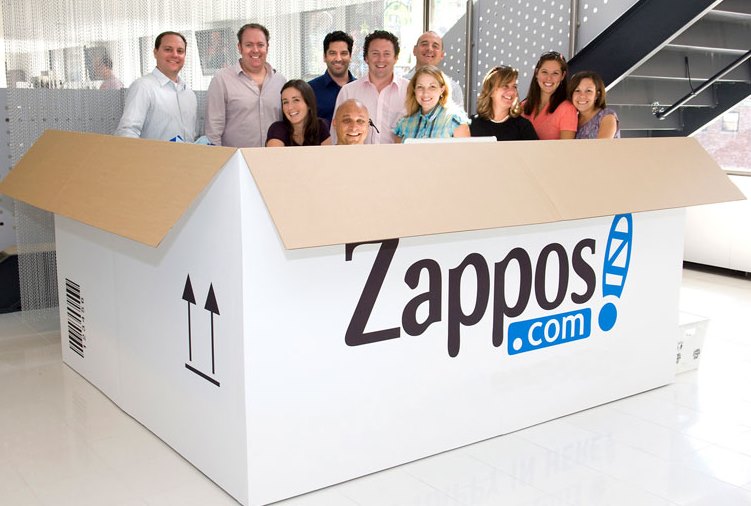 - Peoples Lab
In our study, online shoppers at "multi-channel" retailers such as Best Buy, Macy's, Sears and Wal-Mart reported much higher customer loyalty than those who had made in-store purchases only. Further analysis revealed that no one reported making only an online purchase from any of these four retailers. Every customer who had made an online purchase at one of these retailers had also made a purchase at one of its corresponding brick-and-mortar stores, presumably before their online purchases.
For these shoppers the in-person shopping experience plays an important role in building loyalty – loyalty that prompts online purchases. Our findings suggest that only those customers who had developed high trust and loyalty with the brick-and-mortar stores felt comfortable enough to begin shifting their purchases to the online channel. For these bricks-and-clicks retailers, future e-commerce success will greatly depend on fostering customer loyalty through the person-to-person interactions that take place in their stores and creating comparable experiences online.
That's probably good news for Macy's, but for Best Buy and Sears, it poses a serious problem. In recent years, both Best Buy and Sears have shuttered hundreds of physical stores, reducing the human interactions that help customers feel comfortable buying online. And so far, Best Buy's effort to embrace "showrooming" by customers has been insufficient to counter its smaller retail footprint, as its revenue has steadily declined this year.
Sears, meanwhile, lost nearly a billion dollars in the first six months of 2014 – and closed 95 more stores. And the New York Times reports that the company's online business, on which it has largely staked its future, grew at a slower rate than at certain competitors.
Key Insight
For e-commerce and multi-channel retailers alike, the lesson is clear: The degree to which commerce is digital and automated has to be counterbalanced with the kind of human interactions and gestures of goodwill that create genuine relationships and loyalty. The rise of e-commerce doesn't have to mean the end of loyalty – or the end of physical stores
Three Ideas to Consider
Is the telephone number for your business prominently displayed on your website? Is it possible to reach a live person at your company without having to navigate a maze of automated prompts? Zappos has built a multi-billion dollar business by encouraging customers to call and then charming them on the good, old-fashioned telephone.
Do the emails your customers receive from your company come from a specific person whose name, title and reply contact information is included? We've found that including these can literally double email reply rates and customers are thrilled when a live person actually responds to them personally.
Is your web presence or e-commerce site a faceless monolith to your customers? Do the names, faces or contact details for any company employees appear anywhere for customers to see? Our brains are wired to build trust and loyalty to people, not website addresses. Make it easy for your customers to see and understand who you are when they visit you online.
Latest Loyalty Insights
In the News
Recommended Videos