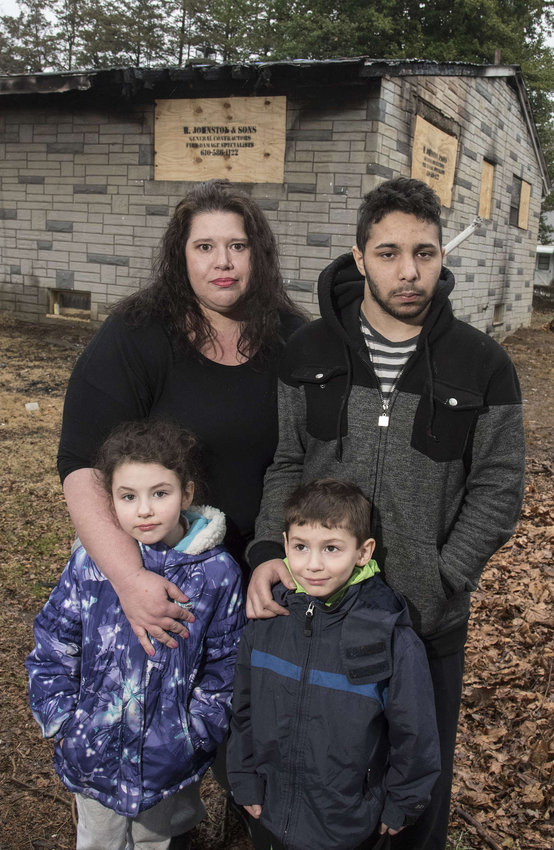 One of the core aspirations of our firm is to make a lasting, positive difference in the lives of those we work and collaborate with.  In late 2017, we had the opportunity to embrace that aspiration in a new way.
It was a Sunday afternoon in mid-September when I received a desperate plea for help via Facebook message.  Tiffany Lane and her three kids had experienced the unthinkable months earlier.   Her 7 -year-old daughter had inadvertently set their home on fire in January 2017, shortly after their homeowners insurance had lapsed due to the departure of her husband without financial support. Since the fire damage to her home, Tiffany had been struggling to survive. She was working nights and living in a motel, but had fallen behind on her bill and was now on the verge of sleeping in her van with the kids.
Tiffany had worked in my department at Aramark as an administrative assistant ten years earlier.  Though we did not work together directly, I remembered her generous support of US troops in 2004 and 2005.  As I read her urgent request for assistance, the gravity of her circumstances began to sink in.  A single mother with three kids was descending into poverty and homelessness.
I did not know Tiffany very well, but the thought of her young children sleeping in their van made my stomach churn with anxiety.   To ease my angst, I called the motel, paid her outstanding balance and began a journey with Tiffany and her family that would change our lives.
With support from co-workers, volunteers, former colleagues, classmates, news media and complete strangers, we were able to get Tiffany and her kids back into their home in time for Christmas in 2017.  Full renovations to her home were completed in April 2018.  Now with a stable residence, a new job and a reliable car, she and her family are happy, healthy and making plans for the future.  These pages capture the journey we took together and how we all grew from the experience.