The HUMAN Brand Wins AXIOM Business Book & International Book Awards, June 5. 2014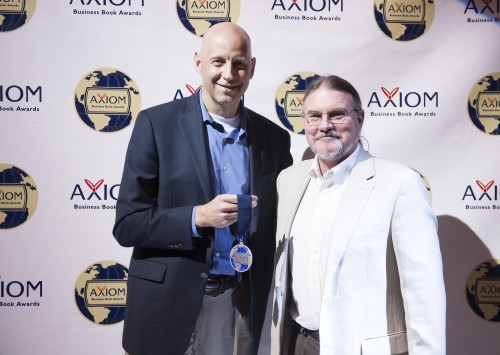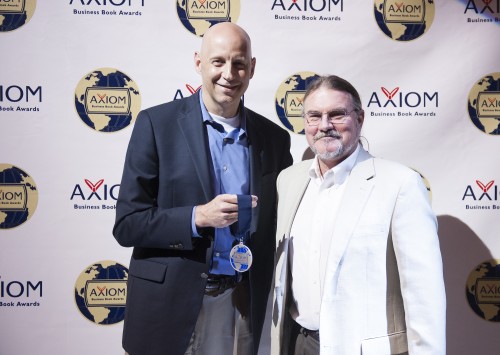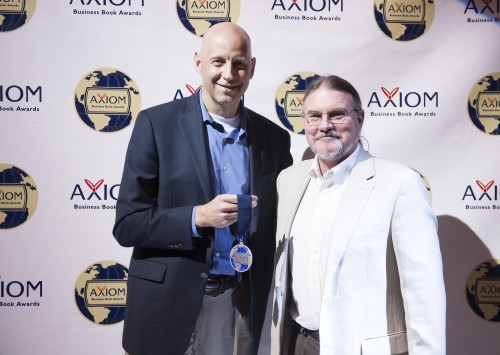 Philadelphia, PA, June 5, 2014 --- The HUMAN Brand: How We Relate to People, Products, and Companies by customer loyalty expert Chris Malone and Princeton social psychologist Susan T. Fiske is the recipient of two book awards. A 2014 Silver Axiom Business Book award was presented to the authors for the Networking category at a reception in New York City. In addition, the authors were the winners of the 2014 International Book Award in the Business: Motivational category.
"We are honored to be recognized with these respected book awards," said Chris Malone, Founder and Managing Partner of Fidelum Partners. "The enthusiastic feedback we've received on The HUMAN Brand from readers and now the publishing industry is most gratifying."
"People relate to companies in some of the same ways we relate to other people, with love and hate and everything in between," said Princeton Professor Susan Fiske. "Readers readily grasp this insight and appreciate its implications for business and customer loyalty. These awards reflect that sentiment , and we are deeply grateful."
About The HUMAN Brand: How We Relate to People, Products & Companies
Drawing from extensive social perception research, as well as proprietary studies with over 5,000 American adults and over 45 leading brands, Malone and Fiske explain in their book why upstarts such as Honest Tea, Domino's, Lululemon, Zappos, and Chobani have surged in popularity while many traditionally dominant companies and brands have been flagging. Customers, as their research shows, choose companies and brands in the same way that they naturally perceive, judge, and behave toward one another – on the basis of their warmth and competence. With this in mind, the authors detail just how market leading companies and brands are putting the best interests of customers ahead of their own to forge genuine, lasting and mutually beneficial relationships with them. The HUMAN Brand is an essential must-read for those who want a truly evolved understanding of how to earn loyalty and create lasting relationships with customers.
About the Axiom Business Book Awards
Presented by the Jenkins Group, the Axiom Awards are designed to honor the year's business books that most notably inspire and equip business people for "success through knowledge". With over 2,900 entries to date, they are widely considered to be "the largest and most respected critical guidepost for business books in today's new world of publishing." This year, just under 400 books were entered, and 75 were awarded gold, silver, and bronze medals across 21 business categories.
About the International Book Awards
Now on its 6th year, the International Book Awards are sponsored and run by the American Book Fest in an effort to promote and recognize quality writing from a wide array of mainstream and independent publishers all over the world. This year, 300 winners and finalists were chosen from over 1200 entrants and were recognized in over 80 categories.
About the Authors
Chris Malone (Philadelphia, PA) is Managing Partner of Fidelum Partners, a research-based consulting and professional services firm that helps clients achieve sustained customer loyalty and business performance.
He is frequently quoted in business publications including The Wall Street Journal, The New York Times, Bloomberg BusinessWeek, Forbes, and U.S. News & World Report. He has published articles in Advertising Age, Bloomberg BusinessWeek, and Forbes, and appears frequently as a guest on CNBC and FOX Business.
Susan T. Fiske (Princeton, NJ) is Eugene Higgins Professor, Psychology and Public Affairs, at Princeton University. She investigates social cognition—especially groups' images and the emotions they create—at cultural, interpersonal, and neuroscientific levels. She is author of over three hundred publications and winner of numerous scientific awards, including election to the National Academy of Sciences. Most recently she has edited Facing Social Class: How Societal Rank Influences Interaction (2012) and written Envy Up, Scorn Down: How Status Divides Us (2011). Currently she is an editor of Annual Review of Psychology, Policy Insights from Behavioral and Brain Sciences, Proceedings of the National Academy of Sciences, and Psychological Review.