Building Brand Loyalty In The Digital Age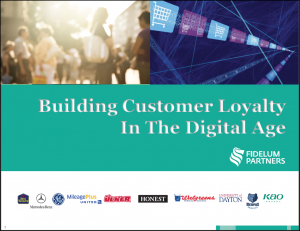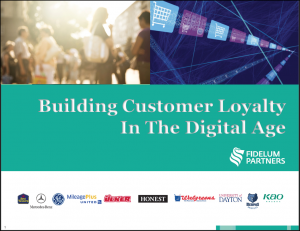 Mobile devices and digital communication have brought about a  "Relationship Renaissance" between companies and their customers. Integrating the power of digital communication with their broader sales and marketing efforts, they're putting personal, one-on-one relationships at the heart of their efforts to build lasting customer loyalty. That's the inescapable conclusion of our free research report: "Building Customer Loyalty in the Digital Age."
In the course of our research, we talked at length with CMOs at ten leading organizations to find out how they're responding to the Customer Relationship Renaissance brought about by digital communication.  Here's what we found:
- Leading companies are rediscovering the roots of customer loyalty
- Loyalty begins with the customer experience
- Engaging customer experiences cut through the clutter
- Today's technology enables unprecedented engagement
- Repeated engagement leads to strong relationships
- Strong relationships drive lasting loyalty
- Customers are actually loyal to people, not brands
- Social and mobile apps are fueling the Relationship Renaissance
This report also details ten case examples from leading companies on how they are building greater customer loyalty.
Please provide your name and email address below and you will receive immediate access to this full 25 page report, as well as an email with a link to the report for future reference.  Your email address will not be used for any other purpose.